Hereford-based charity ecard platform, Hope Spring ecards saw an increase in the use of their website to send city postcards for the first time, since the end of the pandemic. In a tweet posted on their website, the organisation saw a 20% increase in visitors to their site sending city postcards. Some of the most popular city eCards sent include Worcester, Bristol, London and Hereford.
Hope Spring eCards raised money exclusively for Hope Spring, a water and period poverty alleviation charity. The mainstay of the eCard platform is their charity birthday ecards. Over the years they have added more occasions to their offering including anniversaries, wedding and farewell cards. The last category they added was the city postcards.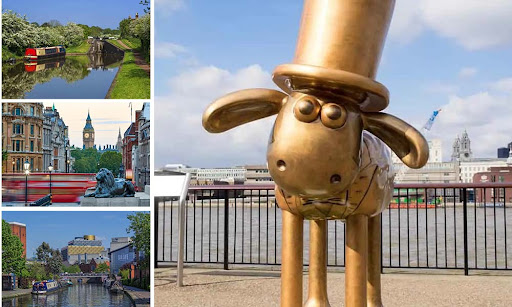 According to eCard platform and social media manager Seun Olonade, the increase they saw in users sending city postcard ecards could be because more people are trying to lower their carbon footprint. She said "our platform was recently mentioned by Incredible Carbon as one of the best ways to lower your carbon footprint, when sending a postcard this summer". Whether the increase was due to the mention at Incredible Carbon or not, the increase is a welcomed revenue that helps keep the work of the charity going.
Hope Spring like most charities are yet to see revenue go back up to the level it was before the pandemic. So far in 2022, they have just managed to build half of the borehole and wells they would have built by this time in a calendar year, pre-pandemic,
You can find out more information about Hope Spring eCard platform and the charity they raise money from by visiting their website or social media pages.