Cultural institutions in the U.S. are facing scrutiny to be more accessible and inclusive.
The organization in charge of Iowa's main history center is making another attempt to reach all parts of the state. This month, a mobile museum led by the State Historical Society of Iowa began visiting various counties, with more stops planned for August and September.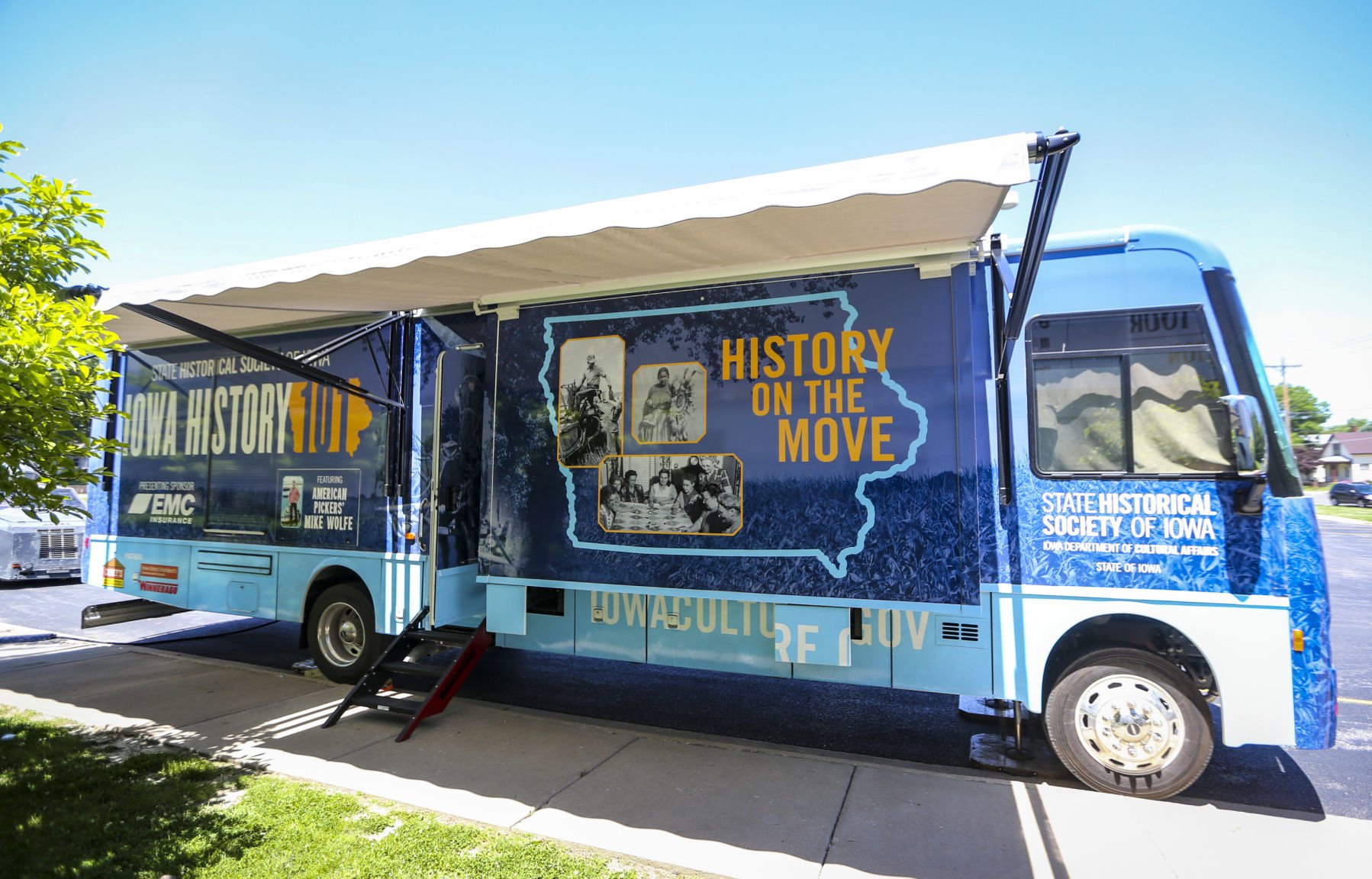 The pandemic forced the custom-built Winnebago carrying artifacts to stop traveling for more than a year.
Michael Morain, communications manager for the State Historical Society of Iowa, said the project began in 2017, amid calls to boost accessibility for those who are not in a position to visit historical sites.
"Sometimes, history can seem sort of dusty and a little bit distant if we just see an old black and white photograph, or if we just read about it in a magazine article," Morain noted. "But when you see the artifact, it's often easier to put yourselves in the shoes of the people who lived through that chapter of history."
The project works with hosts such as community centers and festivals so that people from all walks of life can be reached. The first tour made 175 stops across all 99 counties, attracting nearly 65,000 visitors.
In light of the racial reckoning, Morain emphasized the historical society is continuing efforts through exhibits at its main site in Des Moines to try to tell a more complete history of Iowa.
"So I think history can help us understand Iowa in a more complex and more interesting way than you can see in a textbook," Morain contended.
He added "Iowa's People and Places" exhibit, which allows some artifacts to go into the mobile museum, represents a more robust telling of the state's history.