The rumours are true: Canadian model Kara Lina was recently chosen by Glamour Bulgaria to grace their May 2021 print cover. Critics have been saying that the cover outfit — a Hilary MacMillan vegan baby-blue leather shawl collar blazer paired with the matching trousers brought back memories of a young Jacky Kennedy when she wore her signature baby-blue color in a cashmere suit, but this time the look is of an edgy millenial, emracing a more rockstar fashion.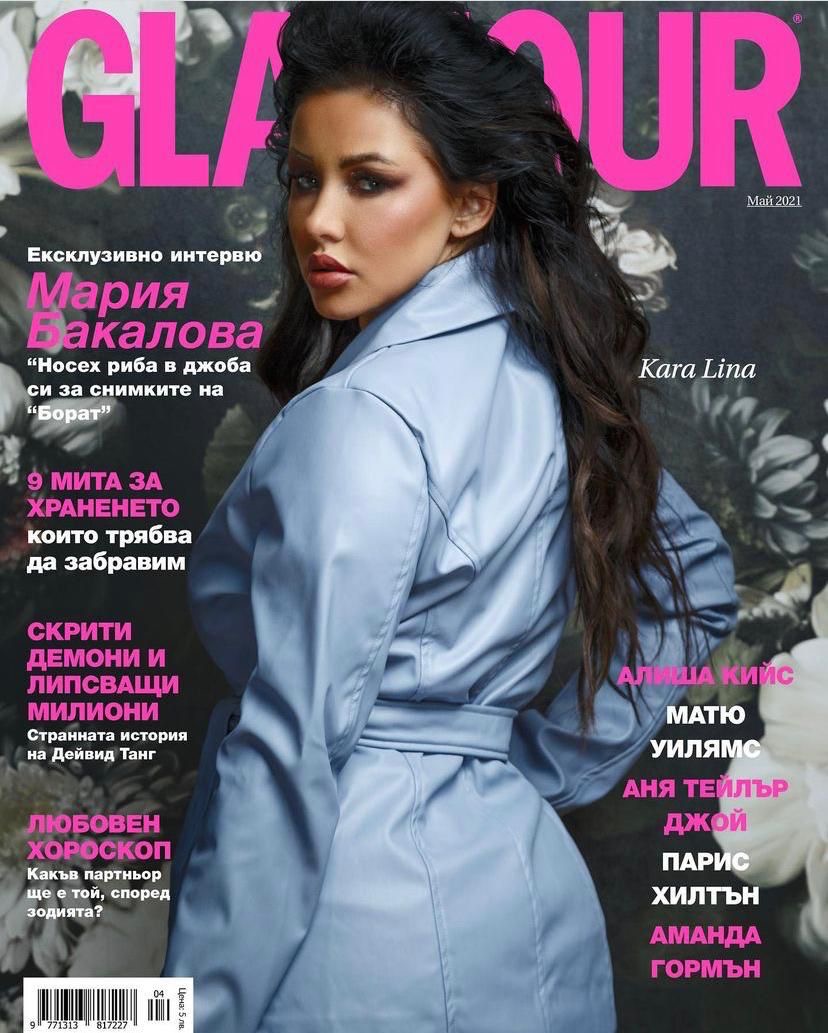 The cover shoot took place in Kara's hometown of Toronto. The team included big fashion names like photographer David Hou who has shot for huge publications like L'Officiel and Pure Luxury magazines before. The stylist, Marc Andrew Smith, who has styled public figures like Unicef Canada ambassador Simu Liu, said that although the look wasn't planned around Jacky Kennedy, once he pulled this specific outfit, he couldn't help but reminisce of the former First Lady, because everyone thinks of her every time her "singature baby-blue color" is pulled, when styling public figures. Creative Director Gelareh Kamazani, who has publications under her belt like: Gmaro and Maxim magazines, said helping direct a fashion shoot for a publication of the caliber of Glamour magazine was a huge honor, regardless of the pressure felt. "Kara Lina is such a professional when it comes to her job, that is was easy to get the cover shot," said Kamazani.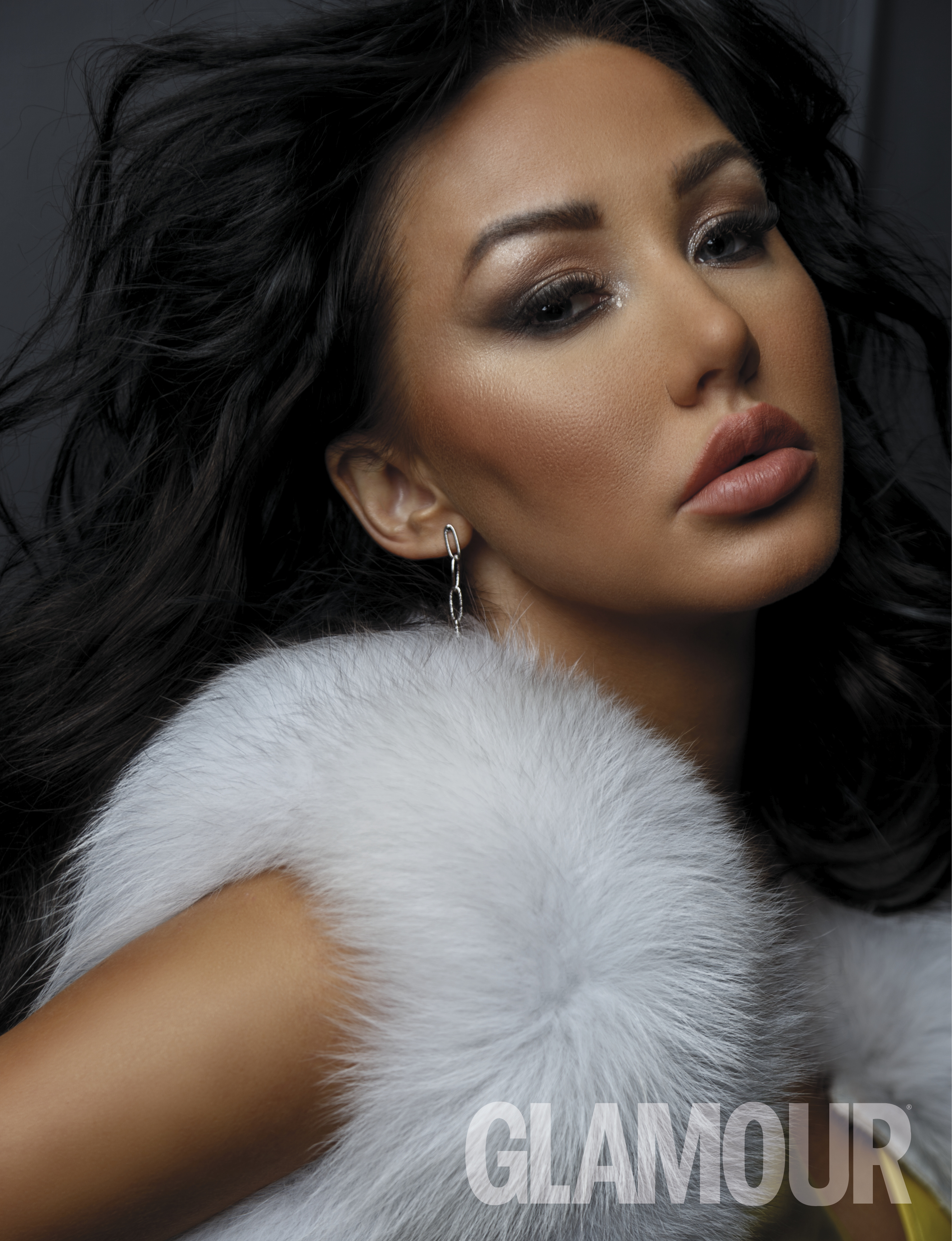 Kara Lina has graced many world-renown magazine covers throughout her modelling career but non as big as Glamour. "I truly did feel like a 'First Lady' that day on set. The amazing team Glamour magazine chose to produce this shoot made me feel special every step of the way. I've always loved Jacky Kennedy's style, and although the looks were very edgy and contemporary, when I saw the baby-blue look, I totally understood what the team meant when comparing this look to hers. I think this colour makes your eyes stand-out when you're a brunette," said Kara Lina.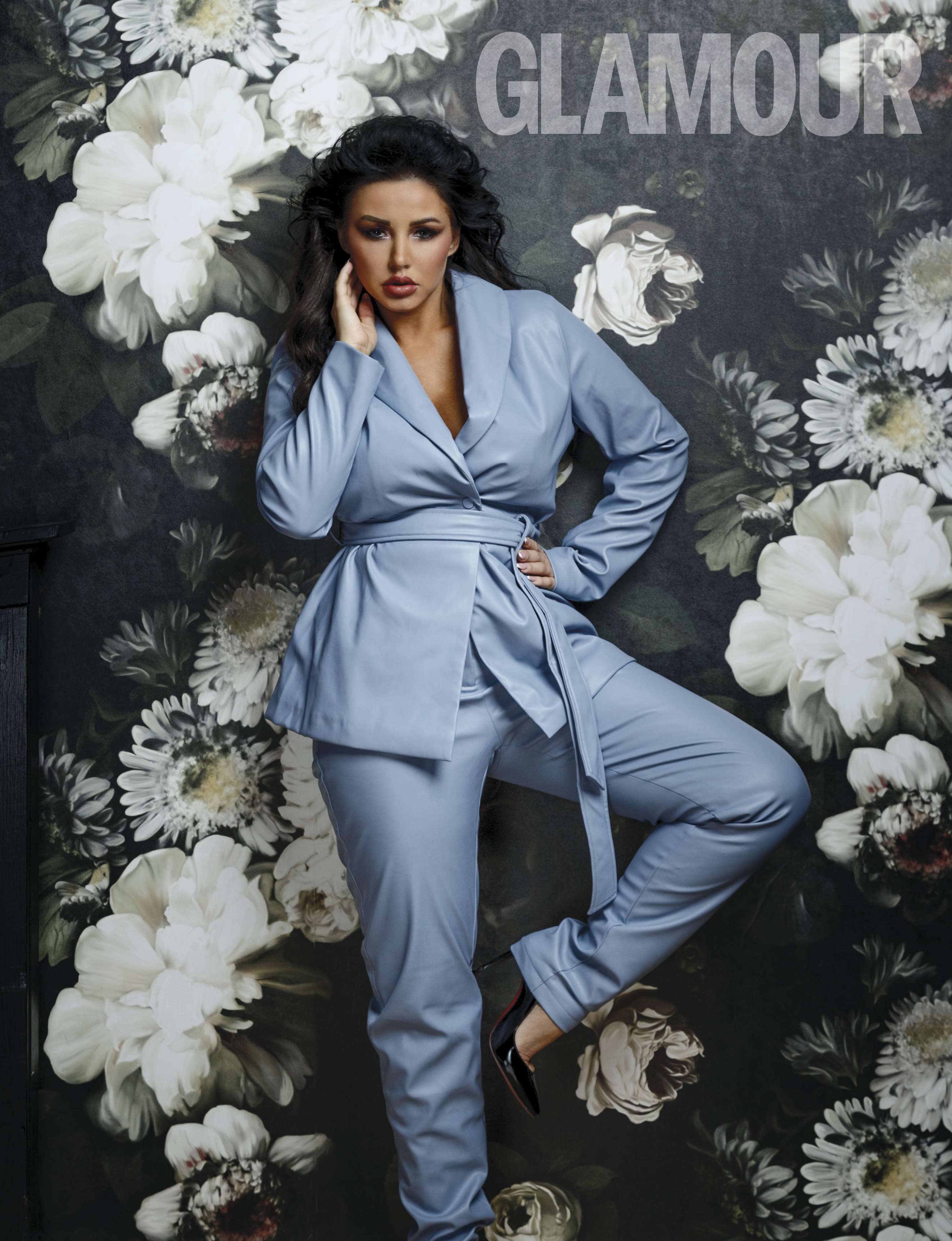 The team said they chose this look because the vegan leather is so soft and buttery, the hand is similar to lambskin but 100 percent cruelty-free. The single snap closure and tie belt make it possible to also wear this blazer as a light jacket perfect for dining on patios or pulling over your shoulders when wearing a slip dress.