46-year-old Louise Warriner from Cawston is walking on the moon after completing a walking challenge which saw her covering 100 miles in a month as part of the #CaptainTom100 campaign.
Louise strode out in support of the British Tinnitus Association (BTA), a charity that has helped her manage her tinnitus, a debilitating condition that affects 630,000 adults in the West Midlands alone.
Louise has lived with tinnitus for the last 15 years, however she noticed a change in the internal sound around 2013. She shared: "In 2013 I was working part-time in a shoe shop and the air conditioning unit in there was rather noisy. I noticed that my tinnitus started to change, and it was almost as if it was trying to be louder than the constant whirring in the ceiling. Things progressed and soon my tinnitus-type sounds were trying to outdo any sound. It was a constant low rumbling with a high-pitch screech on top."
After an unsuccessful first consultation, another GP referred Louise to an ENT consultant. "He did various tests and concluded over time that I had a rare condition known as Superior Canal Dehiscence Syndrome (SCDS)."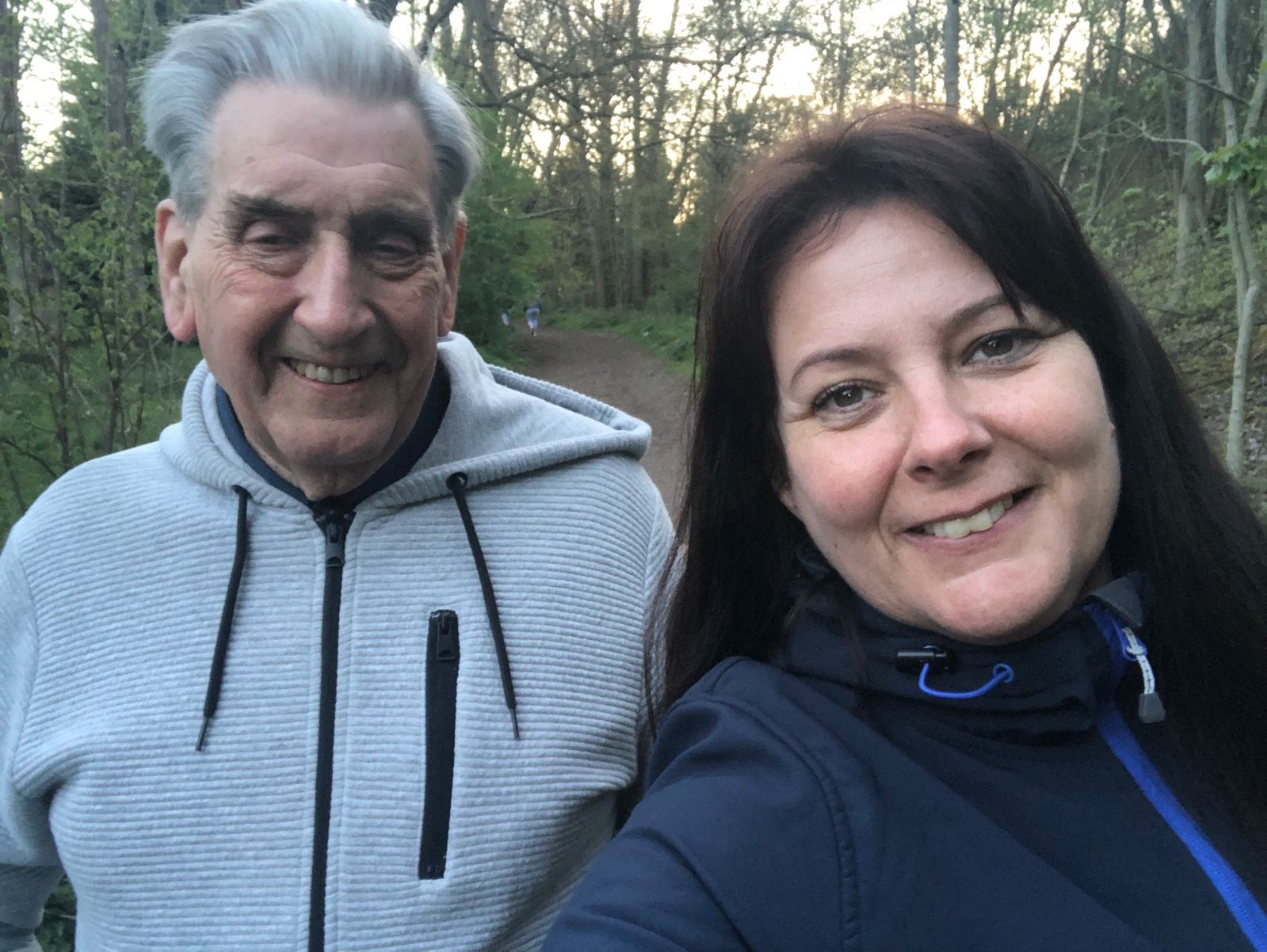 SCDS is caused by an abnormal opening between the uppermost semi-circular canal in the upper part of the inner ear and the brain and symptoms include dizziness, hearing loss, headache, fatigue and tinnitus.
Louise adds: "The BTA have always been at the end of a message or a tweet when I have really needed it and the support in this 100-mile challenge has been superb. I have no idea what the future holds but I'm determined it will be better than it is now. Doing this challenge proved tough but I was determined to do it."
The British Tinnitus Association's vision is "A world where no one suffers from tinnitus" which Louise fully supports. She is hoping that her fundraising challenge will get people talking about tinnitus and raise the vital funds needed to make sure people can access the support they need now, and fund future tinnitus research, to ultimately find a cure.
The BTA's Fundraising Officer Jess Pollard commented "Louise has overcome so much after her recent treatment for SCDS and learning to manage tinnitus, and we're so grateful that she is able to share her experience to support others and raise awareness!"
Please support Louise by donating at justgiving.com/louises-captain-tom-100-challenge1807, or email [email protected] take part in your own challenge.
The British Tinnitus Association is an independent charity and the primary source of information for people with tinnitus. It helps to facilitate an improved quality of life for people with tinnitus through a range of support options including support groups, a helpline and its website, while also taking steps to bring forward the day when tinnitus is cured.
The charity works to inform and educate medical professionals and the community on what tinnitus is and how to manage it. The British Tinnitus Association wants "a world where no one suffers from tinnitus". It wants to find better ways to manage tinnitus and, ultimately, to help find a cure.
In 2020, the publication of its Tinnitus Manifesto led to more than 120,000 people signing a petition for more funding for tinnitus research to find cures.