Screens and children. Parents and caregivers may find them to be more of an iconic duo than they would like. People who care for small children rarely feel warm and fuzzy when they see them stuck to tablets, phones, or computers with that look in their eyes — you know the one.
When it comes to screens, resistance is meaningless. They're all over the place! So, rather than fighting against all things digital, parents and babysitters should collaborate with them.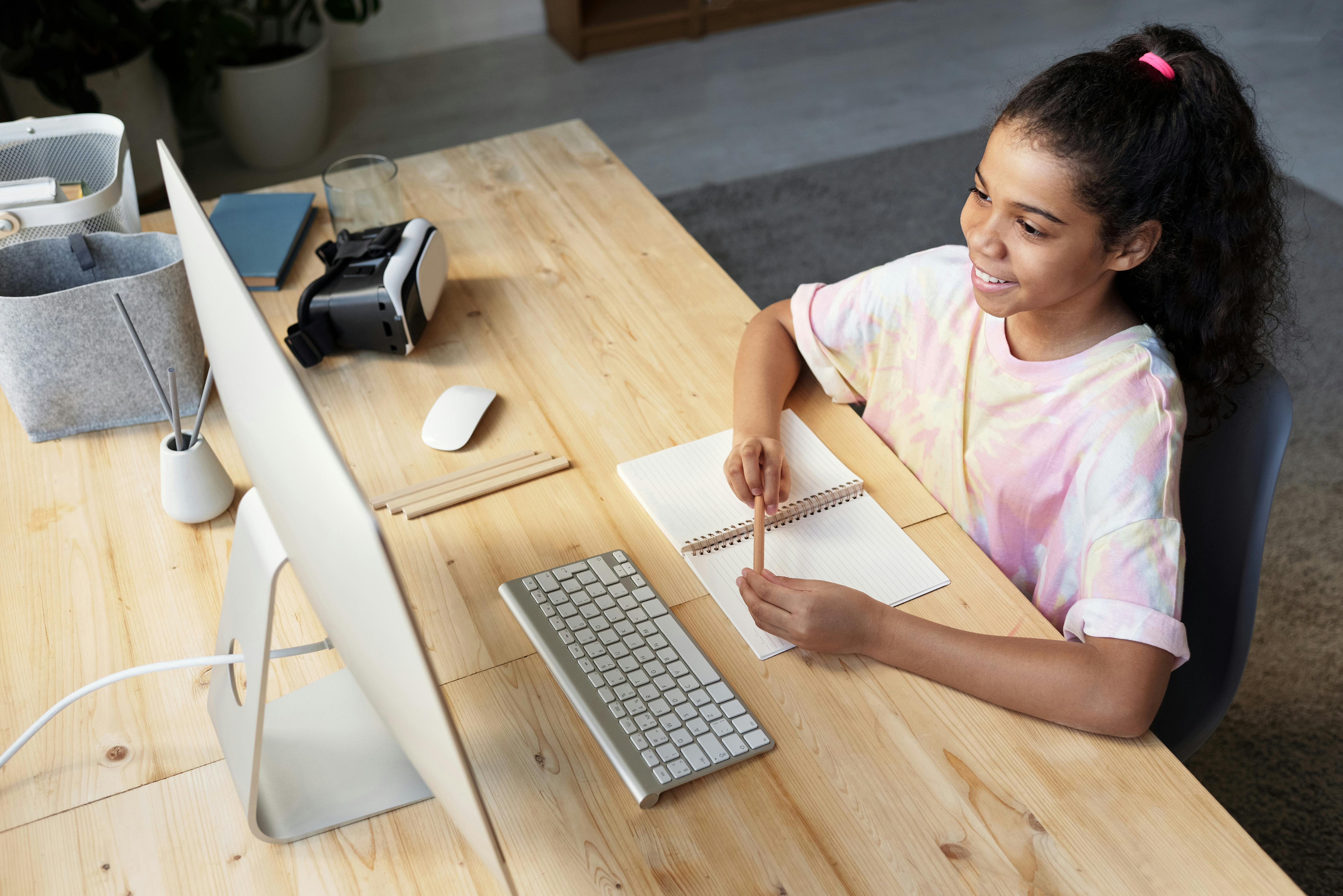 There are thousands of educational websites and online resources covering a wide range of topics, but it can be not easy to know which ones are both high-quality and entertaining enough to hold your child's attention for an extended period.
These websites will undoubtedly help you whether you require interactive games for your young children, math skills guidance for your elementary school-aged children, educational videos for older children, or academic assistance for your high school student. Some of the websites even provide lesson plans for parents and teachers who are homeschooling their children. They're all free, too!
We previewed these resources for kids of all ages when online learning and school closures hit parents worldwide. We've updated this list for 2021, and we can confidently state that these are the best educational websites available.
ABC Kids
ABC Kids is a free alphabet and phonics learning app for students of all ages, from toddlers to kindergarteners. It includes a set of tracing games that teach kids how to recognize letter shapes, connect them to phonic sounds, and apply their alphabet knowledge to fun matching activities.
By tracing the arrows with their finger, any toddler, kindergartener, or preschooler can learn English and the English alphabet. They can even collect stickers and toys while playing tracing games! It improves the motor skill of your kids and helps to grow your kids mentally and physically.
Website: https://www.abc.net.au/abckids/
Khan Academy
Khan Academy is one of the most well-known educational websites for children. Kids will learn everything from art to physics through interactive games and short, entertaining videos.
Students can study at their own pace both in and out of the classroom with Khan Academy's practice exercises, instructional videos, and a customizable learning dashboard.
If your kid's school does not offer much distance learning, Khan Academy is a fantastic free resource. It's one of the best ways to ensure a well-rounded home education. For every grade level, there are lessons in every subject. It's simple to use for kids, but you might be interrupted to assist with a transition now and then.
Website: https://www.khanacademy.org/
PBS Kids
PBS KIDS, the best eLearning brand for children, enables children ages 2 to 8 to discover new ideas and worlds through television, digital media, and community-based programs.
PBS KIDS is committed to providing young children with free access to media content and community-based learning experiences. Their mission is to use the power of the media to open up new worlds of possibilities for all children, allowing them to achieve their full potential in school — and in life.
Website: https://pbskids.org/
JumpStart
JumpStart is one of the most comprehensive free educational websites available for children. Kids will seriously brush up on reading, writing, and math skills with adaptive curriculum games for kids of all ages, as well as free printable worksheets.
JumpStart is an excellent learning resource for children of all ages, with engaging educational games, activities, worksheets, and lesson plans for all grade levels.
Website: https://www.jumpstart.com/
ABC Education
ABC Education is a wonderful website with a riches of free educational resources for students in grades K-12. It contains entertaining videos, games, and educational resources that are aligned with the Australian curriculum.
Behind the News is a series of short videos that explain current events and issues in the world. It's a great way for upper elementary and older kids to learn about what's going on in the world today.
Website: https://www.abc.net.au/education/
National Geographic Kids
This high-quality website is a fantastic resource for elementary and middle school students who want to learn about history, science, nature, and more. They'll find games, videos, and facts about all kinds of animals.
You know it's authentic because it's from National Geographic. The National Geographic Kids website has videos and games about topics kids might not learn in school, such as the world's weirdest places.
Website: https://kids.nationalgeographic.com/
ABCmouse.com
ABCmouse is an award-winning educational place for children ages 2 to 8 that covers reading, math, art, music, and more. It has 10,000+ exciting Learning Activities for children of all academic levels, created by teachers and education experts. It's a completely safe and child-friendly environment!
While accelerating through customizable learning levels designed by teachers and experts, your children can read or listen to books and music, play games, and color. The educational website even keeps track of each child's progress as they progress through the curriculum. You can use the site for free; after that, the monthly subscription fee is $9.95.
Website: https://www.abcmouse.com/
Adventure Academy
Adventure Academy is an immersive, interactive learning journey for elementary and middle school students to explore an ever-expanding virtual world while developing critical academic knowledge and skills.
This app, owned by the Age of Learning, which also owns ABCmouse, immerses kids in a virtual academy where they can learn, discover, and play. It's aimed at children aged 8 to 13, and it covers topics such as social studies, language arts, math, and science. Kids earn coins to shop for incentives, play with friends, or make new ones, just like ABCmouse.
Website: https://www.adventureacademy.com/
CoolMath
Coolmath is part of a network that also includes Coolmath Games and Coolmath4Kids. CoolMath shows itself as a "math amusement park and more," according to its website. Kids can practice addition, subtraction, multiplication, division, decimals, money, and other math skills by playing online math games.
CoolMath is for people aged 13 and up, but its sister site CoolMath4Kids.com is for children aged 3 to 12. Math games for preschoolers can be found at CoolMath-Games.com.
Website: https://www.coolmathgames.com/
ReadingIQ
This app is similar to having your library at your fingertips. Over 7,000 books are available to children ages 2 to 12, including Disney, National Geographic Kids, Highlights, Boxcar Children, and others.
Picture books, chapter books, graphic novels, and humorous jokes and songbooks are available to children. On computers, tablets, and phones, all of the books are available. Early readers can get guided reading help for their stories, and parents can track their child's progress. You can use the service for 30 days for free, after which you'll have to pay $7.99 per month.
Website: https://www.readingiq.com/
Highlights
Highlights are more than just a kid's magazine, and it's also a great place to get educational materials like activity and learning workbooks, arts and crafts supplies, science kits, and more.
Clubs subscriptions are available for children, who will receive a new kit from the collection every few weeks. Among the clubs available are Mathmania, Top Secret Adventures, and various puzzle clubs.
Let's Grow!, a book for babies and toddlers, is also available. Many of the products and subscriptions are currently heavily discounted, so be sure to take a look.
Website: https://www.highlightskids.com/
Make Me Genius
A website that promises to turn your child into a genius has a lot of promises to keep. Videos on MakeMeGenius.com cover a wide range of topics, including physics for kids, photosynthesis, the nervous system, the solar system, and electricity. All the videos are kid-friendly and will pique your children's interest from beginning to end.
Website: https://www.makemegenius.com/
Note About Using The Internet Safely
It's essential to know the level of moderating and monitoring on each website when deciding which ones to recommend to your kids. Most people do this well, but you should double-check. Check for an 'HTTPS security certificate in the address bar, read the website's 'about us' page or something similar, and play a few of the games for yourself first.
We also recommend that parents sign their children up for websites that require them to do so. Or, even better, websites that don't require any login.
Remember that no matter how old your children are, you must install monitoring software that filters adult content if they use the internet. If you're concerned about screen time, you might want to consider using Parental Control Software and Spy Apps to keep track of it.
Conclusion
You can find several educational websites for your children to enjoy regularly with so many options available. And for you, a happy child equals a peaceful home!